GitHub Backup Is Now Available For Team Blogs 💾
Hashnode's engineering team has been on fire! In the last couple of months, we shipped some of the most crucial features users requested; Article Scheduling, Image Alignment and Audio Blogs.
Today, we want to announce another great feature: GitHub backup for Team Blogs 👯‍♀️
This feature was already available for personal blogs and you can read more about it here.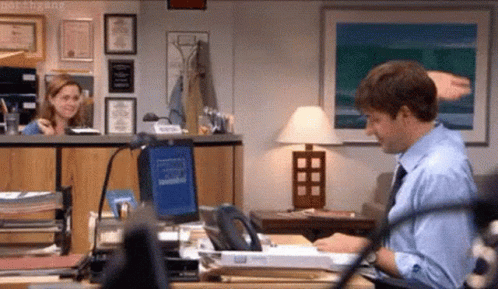 Why Did We Ship The GitHub Backup For Team Blogs
From personal blogs, we consistently heard the value users were deriving from this feature. We understand the importance of having a cloud backup available to you and your team, and ensuring your content is fully safe! We know your team has been working hard, producing excellent content and you want to make sure that everything is backed up! We get that, and that's why we shipped this feature. 🚢
Activate The GitHub Backup
Here is a 3-step walkthrough of how you can activate the GitHub backup in your team's blog.
1. 𝗔𝗰𝘁𝗶𝘃𝗮𝘁𝗲 𝗚𝗶𝘁𝗛𝘂𝗯
Go to your blog dashboard and select Backup.
💡 Tip: Go to <DOMAIN>/dashboard, e.g.: web3.hashnode.com/dashboard
On the 2nd step, you'll notice the 𝗛𝗮𝘀𝗵𝗻𝗼𝗱𝗲 𝗚𝗶𝘁𝗛𝘂𝗯 𝗔𝗽𝗽, click on it.
2. 𝗦𝗲𝗹𝗲𝗰𝘁 𝗥𝗲𝗽𝗼𝘀𝗶𝘁𝗼𝗿𝘆
You will be redirected to GitHub. Select the repository you want to backup your articles to.
You can also select multiple repositories so each blog has its own backup repository.
After you're done, click Save.
3. Connect 𝗥𝗲𝗽𝗼𝘀𝗶𝘁𝗼𝗿𝘆
You will now be redirected to Hashnode. On this screen, you can now confirm and connect your repository to the blog you started the installation initially.
Click on Click to proceed and install.
You will be redirected to the backup tab and can start backing up your articles!
Once you land on the backup page, you can also backup posts that are already published by clicking on the backup button. All the posts published/updated from now on will be auto-backed up to the GitHub repository.
𝗧𝗵𝗮𝘁'𝘀 𝗶𝘁! 🎉
If you land on the dashboard page post-installation and see an error toast, you can follow the directions of the error message and retry the procedure or feel free to contact us via our official support system (that is the chat widget located on the right bottom corner of Hashnode's page).
Note that if you select multiple repositories on GitHub during the first step, you can only install the app on the publication you started the installation procedure. So, if you have selected multiple repositories, you must do the process again for another publication.
---
If you're interested in more technical details about how this feature was built, check out our engineering article from Sandro Volpicella.
Will you start using Github backup for teams? Would you like to see something more in the Team Blogs? Let us know in the comments below! 👇
Your feedback is always super helpful and allows us to keep improving. 🙏