Life at Hashnode #10: New Year, and New Era for Hashnode
In this installment, we spill the details on our company's culture and shared values and what all we cooked in the last few months.
Yo! 👋 I've been MIA for around three months with this series. So it's kind of a prerequisite to asking you this before I start writing this blog again - Did you miss me (or this series)? 😁
I can say for myself for sure that I missed writing this series and interacting with all of you through this. What can I say? I have got my hands full with engineering duties behind the scenes lately, so I couldn't spare out time to continue writing this series. 🥺
But the silver lining is with all of us spending so much time on engineering. Lately, we have so much to share with you about the better and improved Hashnode you have been experiencing for the past few months and what all new is in the store coming up for you! 🥳✨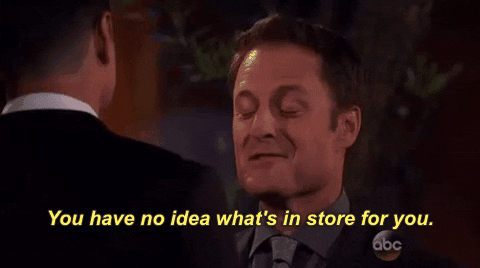 Also, there are these extremelyyyyyy talented and cute people that have joined Hashnode lately, so I gotta introduce them to all of you as well. 🌻
P.S. - I understand that the audience of Hashnode Townhall has grown, so some of you might not be aware of this series. Hence, to set the context better, after reading this article, you can go through the previous installments of this series 😉
(Let's begin!)
Hashnode's Company Culture 🍀
Hashnode's cofounders Syed Fazle Rahman & Sandeep Panda recently took it upon themselves to define the company's shared culture and values. The company has grown tremendously over the last year, and all of us must be on the same page about:
what we're trying to accomplish, and
how we're going to get there.
To that end, Fazle & Sandeep found this famous phrase:
💡 "Everyone is a CEO; everyone is a hustler."
What does that mean in practical terms?
The CEO Mindset
Each team member takes full ownership of every feature they ship and every decision they make.
We communicate early and often, and we hold ourselves accountable.
We empathize with the platform users because we are all enthusiastic members of the community ourselves. We go the extra mile to keep everyone happy and excited to be here with us.
It is understood and expected that we may eventually outgrow our roles and move on to start our own companies.
The Hustler Mindset
We recognize that growth is a shared responsibility and that great ideas can come from anywhere.
We are all excited to build in public and share what we're working on with the community.
We believe that each of us is only successful individually when we are successful collectively, so we go out of our way to lift up our teammates and highlight their accomplishments.
Putting it All Together
Building a fully remote international team is a massive challenge, but we firmly believe that the pros outweigh the cons. Defining these shared values enables us to collaborate more effectively and achieve our goals more efficiently.
As much as Hashnode has grown over the last year, we are really still just beginning to lay the foundations for what the company will become. Better get in on the ground floor while you still can! 🚀 🌙
(Tbh, I have no idea how they came up with such a concise yet effective line to describe Hashnode's culture.) 🥺
👀 What did we build lately? 🛠
A company with such a culture is destined to achieve greatness in terms of what they build. Here are some of my favorite features and upgrades that my very beloved Dev team have worked on:
🌟 You can create new drafts, publish, and edit on the go with the Mobile app.
🌟 You can now customize your blog's style with the new magazine layout
🌟 Also, did you see we have Table of Content.
(Me talking to Table of Content)
🌟 Do you know that blog cover images can now be auto-generated from embedded images. Along with this, you have our new Unsplash integration to incorporate stock photos into your blog posts.
🌟 In team publications, you can now lookup users to add to your publication and share feedback when rejecting a draft.
🌟 I am guessing that you might already know that you can sign in through your Apple ID on the Hashnode Mobile app.
Along with this, there are a lot of fixes and improvements that happened behind the scenes that made your Hashnode app and web faster and more reliable for you.
🤯 What is coming up next? 👀 👀
Not gonna reveal wayyy too much. Because I am excited to see how your brain blows up when you see the surprise, we have been working on for you.
But just to summarize, after bringing the Powerful and superfast Hashnode Blogs, powered by Next.js 11 and Vercel, the team started working on the upgraded community side of the platform.
So you will be having better and faster than ever Feeds, explore section, widgets, tags, RFAs, and much much more.
The new upgrade will be with you sooner than you think. 😊
Just in case you are wondering, how so much is getting done 😳
Later in last September, Hashnode moved to a fully async culture. Following which:
🌱 We took some time to (re)think about our current remote work setup and the collaboration techniques.
🌱 With proper documentation in place, we canceled our daily standups and replaced them with one 30 mins all-hands meet every Thursday. Additionally, we tell everyone what we are up to through async text-based updates.
🌱 Everyone can come on board and see the big picture every Thursday. Daily, we'll have separate channels for different teams to share check-ins and discuss strategies.
🌱 2 days a week (Tuesday and Wednesday) are dedicated to uninterrupted and focused work. No meetings will be scheduled on those days.
🌱 But if one has some urgent blocker that needs to be resolved by a specific person, or if one needs some quick clarifications, they are free to schedule a call on no-meeting days.
🌱 Jira/Notion as the source of truth with videos, mockups, etc.
🌱 Every sprint will have one engineer who will be in charge of bashing bugs (or writing tests), and we keep rotating the teammate every week. This way, we can ship with more confidence and eventually make our system more reliable.
One of the biggest benefits of being completely async is that we can define our own schedule and work hours.
Recently, Girish Patil shared more about this benefit in one of his tweet
P.S. - I am sure with Hashnode's unlimited PTO policy, Girish will make the most out of his vacations.
Also, big shoutout to Threads for aiding the team members in shifting to a fully async culture. Threads support all the above use cases such as recurring check-ins, threaded discussion forums, async communications, and so on. ✨
Now time to meet our new members! 🥁🎷🪗
Hailing from Gurgaon, India 🇮🇳
Lakshya joined us as a Software Developer and is currently contributing to the massive community upgrade I discussed above in this article.
Lakshay mentions - " I attribute a lot of my learnings to the Internet via blogs and people sharing their experiences, and I feel Hashnode is allowing people to democratize their learnings by providing a wholesome community experience. I like to do creative stuff and share them online. Clicking photos, composing music, video editing and mashups and solving problems on Stack Overflow"
You might know Yuri as well! 😊
P.S. - All these team members are so famous, IDK why I am writing their Introduction 😂
Anyways, With her amazing content skills, have joined Hashnode as a Content Editor and hails from Seoul, South Korea 🇰🇷
Woohoo! Women in Tech in the team 🥳 Sorry, I couldn't contain my excitement. Sumudu is our Project Manager and hails from Colombo, Sri Lanka 🇱🇰
She is bringing to the table what we need the most as a scaling team - "Structure and Processes."
Here's what she said about her journey - "The first reason behind joining Hashnode is that I love the platform. And then, I fell in love with the company values and the culture. The more I learned about the Hashnode team and the management, the more I wanted to join this team. Most of my free time goes into learning programming these days. Besides that, I love reading a good book whenever I get free time."
It is near to impossible that you don't recognize Chakri. He's one of the most active Hashnode community members. He's from Andhra Pradesh, India 🇮🇳 In his free time, He enjoys learning new skills and playing sports.
Currently, he is working on a feature that I bet will knock your socks off! 🧦
Sandro our Fullstack Developer and Florian our Mobile Engineer both are friends and hail from Munich, Germany 🇩🇪
Fun fact: These two good buddies:
Did their Bachelor's degree together
Did their Master's degree together
Build an App (Deposur)
Worked as Freelancers on a Financial Adviser product
Built Sandro's garden house together last summer 😄
Both of them like to do sports and meet up with friends.
Here's what Sandro says about Hashnode - "First, I love the product. I think the niche of owning and creating your content will explode, and Hashnode is supporting everybody in doing so. Second, I love how supportive the whole community and the team are."
Florian also has similar views saying - " I really like the frameworks and tech stack that is used at Hashnode. After my first days at Hashnode, I realized that the company values and the way software is built here just matches with my own views and values :) The last thing is that I wanted to start blogging, and I can't imagine a better place to work at than a blogging platform."
Andrei joined the team as the Content Marketing Manager. He is from Oradea, Romania 🇷🇴. You might recognize him as the man behind Hashnode's Web3 blog.
He loves blogging and creating content. He says - "I've started multiple blogs, and I was an editor for a few larger blogs, so working for a platform like Hashnode with the amazing community they've built is pretty much a dream job. What took me by surprise is the immensely talented team and the incredible company culture that's constantly evolving. "
Andrei loves hiking, going on bike rides, games, and spending time with his wife and newborn daughter.
I would be thrilled to introduce you as our next teammate. (just saying 😉)
I guess that's it for today, folks! 😊
After the newly upgraded platform is live, there will be more to talk with you. Maybe if you like, we can do some Life at Hashnode editions about the behind-the-scenes efforts that went in the new upgrade. Along with discussing what was the mindset behind making all these changes.
Until then, Ciao 👋🏻